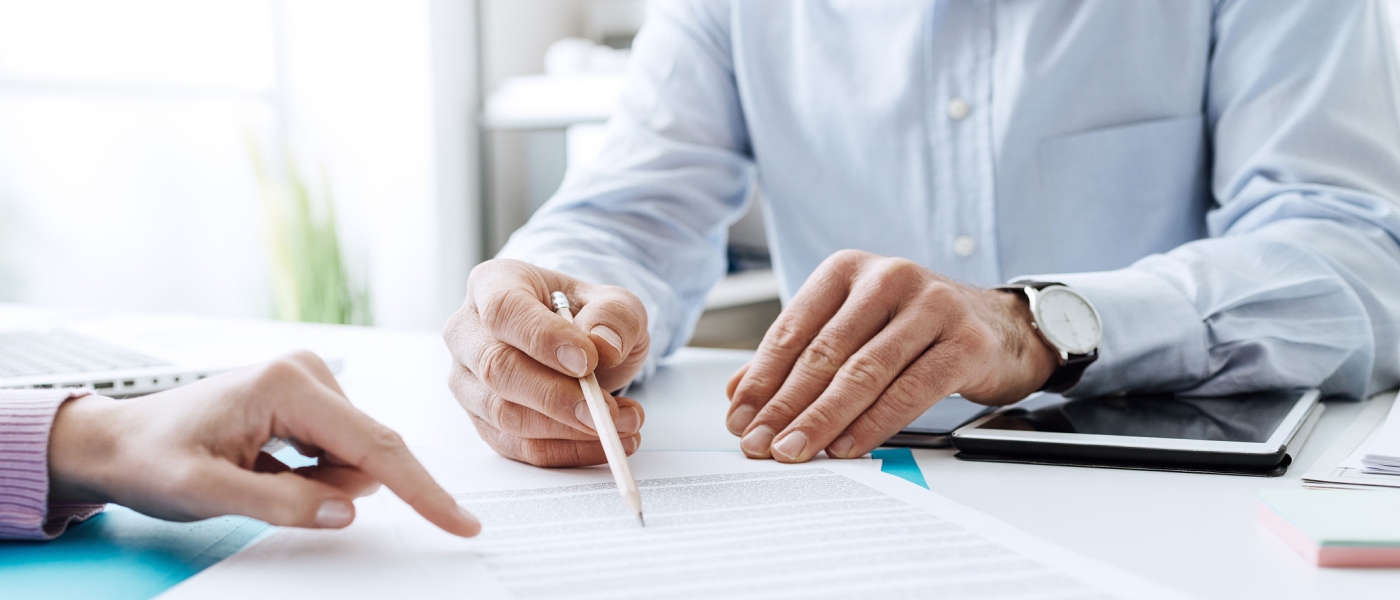 Accela ChemBio strives to be a premier CMO and R&D chemical supplier for pharmaceutical, material, chemical and petrochemical industries, as well as academic institutions! We specialize in Process R&D, Organic Synthesis, and manufacture of ton scale advanced pharmaceutical intermediates, building blocks, synthetic reagents and other specialty chemicals. Since its inception in 2007, we've been growing to over 400 chemists and staffs, with 60000+ products, over 4000 customers in 40 countries; and we own a R&D building and a Pilot and Production Plant.
Our ability to excel depends on the integrity, knowledge, imagination, skill, diversity and teamwork of people like you. To this end, we have been creating an environment of mutual respect, encouragement and teamwork. As part of our team, you'll have the opportunity to collaborate with talented and dedicated colleagues while developing and expanding your career.


The process chemistry director will work closely with managers from other disc.




Business Development Manager/Director/VP

Location:US

Responsibilities


Key responsibilities for the Business Development Manager include:

1. Assumes responsibilities for all international accounts, starting from relationship maintenance and follow-up of existing customers which include pharma companies, biotech, CROs and reagent sales platforms and distributors;

2. Increases Accela reputation and develops new relationships and sales leads through trade shows, media and promotions, and industry networking;

3. Follows up end-to-end on bulk/CDMO sales leads to generate quotation and secure sales order. Coordinates with business operations to deliver products/services and ensures customer satisfaction.

4. For the building blocks reagent business, secures more reagent sales channels and end user customers, and develops business plans for increasing catalog product offering.

5. The key performance indicators are new sales orders and revenue targets.

Additional responsibilities as a Business Development Director/VP:

1. Recruits, trains and manages a team of business development professionals;

2. Assumes overall responsibilities for the international business, including but not limited to international business operations such as inventory and logistics;

3. Participates in strategic initiatives such as international M&A, and potentially assumes responsibilities managing new entities acquired.


Qualifications

Experience / Education:

1. At least 5 years of relevant working experience in pharmaceutical, biotech, CRO, CDMO, or reagent platforms;

2. Ideal candidates have relevant business development or marketing experience for selling CRO, CDMO or reagent products or services. Track record of closing major sales opportunities and achieving sales targets;

3. Minimum of a BS/BA degree in Business or a relevant scientific discipline such as Chemistry and Biology, ideally with a background of Medicinal Chemistry or Organic Synthesis.

Knowledge / Skills / Abilities:

1. Excellent verbal & written communication skills, fluent English;

2. Ability to present well and represent the company and its business interests, strong interpersonal skills;

3. Self-motivated for networking and sales, and can work independently with minimal supervision;

4. Comfortable in technically oriented sales. Ability to communicate technical details in product specifications, organic structures, reactions and manufacturing and process methods;

5. Ability to work in a team environment and cross-functionally with other functions of the organization and get things done;

6. Frequent travel is required, primarily in the US, to less extent to EU and China.

Rewards:

1. Competitive compensation co-measuring with experience and position;

2. Unlimited career development potential with a fast-growing company;

3. Equity incentive plan with good visibility of company IPO;

4. Direct reporting to CEO.

An Equal Opportunity Employer. All qualified applicants will receive consideration for employment without regard to race, color, religion, sex, sexual orientation, gender identity, national origin, or protected veteran status and will not be discriminated against on the basis of disability.

Senior Business Development Manager

Location:US

Overview:


Responsible for driving the company's continued growth and carrying the sales targets for CDMO and catalogue sales. These services encompass services at discovery, development,clinical and commercial stages. Serves as the primary commercial point of contact for the Division with key Pharma & Biotech stakeholders and decision makers, as well as key opinion leaders. This position will be located in the East or West Coast.

Responsibilities:

1. Source, close and support discovery, IND and NDA services deals with existing and new clients in the Pharma & Biotech market.

2. Identify regional pockets with the highest growth potential and execute accordingly.

3. Execute local marketing and service launch programs in conjunction with the corporate product management and marketing team.

4. Assess project results and identify opportunities for future improvements.

Technical Skills / Knowledge:

1. Demonstrates expertise in Business Development at ACC.

2. Ability to represent the company and its business interests at the highest levels: with key Pharma & Biotech stakeholders and decision makers, key opinion leaders.

3. Demonstrates expertise in market-specific environments like market specific trends, regulatory frameworks and legal boundaries, competitive landscapes, influential medical societies, etc.

Independence/ Accountability:

1. Competitive and fearless attitude with high integrity.

2. Passion for changing medicine and delivering results.

Problem Solving:

1. Leverages a proven track record of closing deals and building client relationships at high levels

2. Comfortable in high-complexity sales situations and willing to take on customer's challenges and maximally leverage company's offerings to address customer's needs.

3. Comfortable in technically oriented sales and strive to provide the best value to customers.

Leadership Activities:

1. Demonstrates a strong drive to win, high integrity, and ideally broad industry connections that can best position him/her-self for success.

Communication Skills:

2. Very strong interpersonal and presentation skills.

3. Strong analytical ability, comfortable with science and numbers.

4. Very strong writing skills.


Qualifications:

Experience / Education:

1. Minimum 3-5 years of experience acquiring and developing key accounts and driving top line CRO, Pharma, Biotech services revenue growth, through collaboration or independent efforts in a territory.

2. Minimum Bachelor's degree in Medicine or Organic Chemistry Science fields; MBA, M.S., or PhD from Medicine or Organic Chemistry Science field a plus.

3. International business or cross-cultural experience, ability to work with international teams.

4. Up to 40% travel.


Physical Requirements:

1. Must be able to work in an office environment with minimal noise conditions.

2. Must be able to wear appropriate PPE if visiting/touring a lab.

3. Ability to stand and/or sit for long periods of time.

4. Ability to work in a team environment and independently as required.

5. Clarity of Vision.

An Equal Opportunity Employer. All qualified applicants will receive consideration for employment without regard to race, color, religion, sex, sexual orientation, gender identity, national origin, or protected veteran status and will not be discriminated against on the basis of disability.

This job description does not state or imply that the above are the only duties and responsibilities assigned to this position. Employees holding this position will be required to perform any other job-related duties as requested by Management.

Business Development Manager

Location:US

Overview

The Business Development (BD) Manager serves as a key interface to uncover and cultivate client business opportunities that result in revenue for ACC. The Sr. BD Manager has a strong understanding of all aspects of CDMO and catalogue chemical business and may assist in the development and training of new Business Development Managers and Business Development Associates.

Responsibilities

1. Manages and grows a defined list of accounts, which may be located beyond a specific geography, by presenting ACC's CDMO and customer' synthesis services to potential and existing clients.

2. Applies marketing information, CRM information, prospecting and face-to-face meetings to efficiently identify prospective sales opportunities.

3. Collect and disseminate accurate information from clients to provide timely quotations to secure new projects.

4. Conducts follow up sales activities post-quotation for the purpose of expediting client decisions.

5. Complete relevant reports and update Client Relationship Management (CRM) tool in a timely manner.

6. Collaborates with and communicates regularly with Field Services, Project Managers and the Client Success team to ensure customer expectations are understood and being met.

7. Increase revenue to meet established territory target goals.

8. Assist in the development of new BD Managers using specific training tools and joint travel as necessary

9. Mentor new BD Managers regarding operations and sales procedures

10. Provide feedback to Sales Director on process improvement and sales strategies implementation

11. Participate in selected committees as a liaison to the field sales team and provide feedback to the Sales Director

12. Help develop sales meeting agendas and participate in developing training modules

13. Participate in interview process of new employees

14. Normally receives minimal instructions on routine work and detailed instructions on new assignments.

15. Contributes to the overall sales organization and to the achievement of sales goals

16. Other duties as assigned

Qualifications

Experience / Education:

1. Minimum of 5 - 10 years of relevant direct selling/sales experience.

2. At least 5 years of experience in a quota carrying sales position with a history of achievement of quota targets.

3. Experience selling a product or service in the Medicine or Organic Chemistry Science marketplace.

4. Demonstrated success managing an assigned territory, selling multiple opportunities and projects simultaneously.

5. Minimum of a BS/BA degree in Business or a relevant Scientific discipline; Chemistry, Biology, etc.

Knowledge / Skills / Abilities:

1. Proficient verbal & written communication skills.

2. Must be able to read, write and understand English.

3. Proficient in Microsoft Office Suite (Excel, Word, Outlook, PowerPoint).

4. Travel is required up to 50%, primarily in the EU, with occasional international travel. Travel frequency is often daily with occasional overnights required.

Physical Requirements:

1. Must be able to work in an office environment with minimal noise conditions.

2. Must be able to wear appropriate PPE if visiting/touring a lab.

3. Ability to stand and/or sit for long periods of time.

4. Ability to work in a team environment and independently as required.

5. Clarity of Vision.

An Equal Opportunity Employer. All qualified applicants will receive consideration for employment without regard to race, color, religion, sex, sexual orientation, gender identity, national origin, or protected veteran status and will not be discriminated against on the basis of disability.

Process Chemistry Director

Location:Shanghai, China

Overview:

Accela ChemBio strives to be a premier CMO and R&D chemical supplier for pharmaceutical, material, chemical and petrochemical industries, as well as academic institutions! We specialize in Process R&D, Organic Synthesis, and manufacture of ton scale advanced pharmaceutical intermediates, building blocks, synthetic reagents and other specialty chemicals. Since its inception in 2007, we've been growing to over 200 chemists and staff, with 25000+ products, over 4000 customers in 40 countries; and we own a R&D building and a Pilot and Production Plant.
Our ability to excel depends on the integrity, knowledge, imagination, skill, diversity and teamwork of people like you. To this end, we have been creating an environment of mutual respect, encouragement and teamwork. As part of our team, you'll have the opportunity to collaborate with talented and dedicated colleagues while developing and expanding your career.
The process chemistry director will work closely with managers from other disciplines, and develop new and efficient process for key molecules.

Qualifications:

Education Minimum Requirement:

Ph.D. In Organic Chemistry

Required Experience and Skills:

1. Minimum of 2 years of process research experience in biotech or pharmaceutical industry.
2. Strong knowledge of organic synthesis.
3. Scientific achievements in demonstrated by publications and patent applications.
4. Exceptional problem solving skills.
5. Ability to prioritize multiple projects and achieve under an aggressive timeline while delivering high quality results.
6. Good communication and interpersonal skills.
7. Strong leadership skills in manage project team or major tasks is a plus.
Our employees are the key to our company's success. We demonstrate our commitment to our employees by offering a competitive and valuable rewards program. Accela's benefits are designed to support the wide range of goals, needs and lifestyles of our employees, and many of the people that matter the most in their lives.


Employee Status

Regular

Vice President of Research

Location:Shanghai, China

Overview:


Accela ChemBio strives to be a premier CMO and R&D chemical supplier for pharmaceutical, material, chemical and petrochemical industries, as well as academic institutions! We specialize in Process R&D, Organic Synthesis, and manufacture of ton scale advanced pharmaceutical intermediates, building blocks, synthetic reagents and other specialty chemicals. Since its inception in 2007, we've been growing to over 200 chemists and staff, with 25000+ products, over 4000 customers in 40 countries; and we own a R&D building and a Pilot and Production Plant.
Our ability to excel depends on the integrity, knowledge, imagination, skill, diversity and teamwork of people like you. To this end, we have been creating an environment of mutual respect, encouragement and teamwork. As part of our team, you'll have the opportunity to collaborate with talented and dedicated colleagues while developing and expanding your career.
VP Research will manage internal research and new product development, and provide scientific support to pilot plant. S/he will work closely with directors and managers from other disciplines.


Qualifications:

Education Minimum Requirement:

Ph.D. In Organic/Pharmaceutical Chemistry

Required Experience and Skills:

1. Minimum of 10 years of medicinal and/or process research experience in biotech or pharmaceutical industry
2. Strong knowledge of QA, QC, and regulatory compliance
3. Scientific achievements in demonstrated by publications and patent applications
4. Exceptional problem solving skills
5. Ability to prioritize multiple projects and achieve under an aggressive timeline while delivering high quality results
6. Good communication and interpersonal skills
7. Strong leadership skills in manage project team or major tasks
Our employees are the key to our company's success. We demonstrate our commitment to our employees by offering a competitive and valuable rewards program. Accela's benefits are designed to support the wide range of goals, needs and lifestyles of our employees, and many of the people that matter the most in their lives.

Employee Status

Regular
Chemical Building Blocks and Integrated Services for Pharmaceutical R&D and Commercialization